INTER GROUP offers you the opportunity to create your own nail files and polishers with Private Label. By working with us, you can increase your brand recognition with personalised abrasive products with a print of your choice in colour or greyscale. We will create a print design for you to place on your abrasive product or adapt an existing design. Private Label means that there are no restrictions on the choice of file shape, gradation or sandpaper colour within the range. In addition, we also offer the option of wrapping the nail files and polishes in foil to increase tool hygiene (the imprint on the foil can also be personalised).
We fulfill Private Label orders starting from 10,000 pieces..
Over the nine years of our operation, we have served over 700 wholesale customers.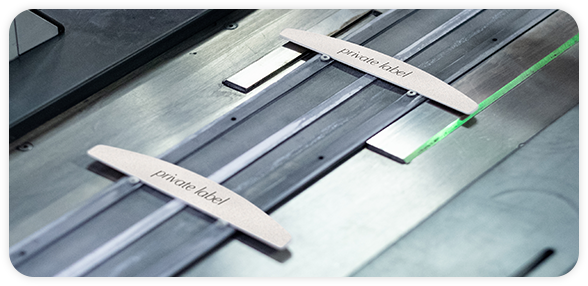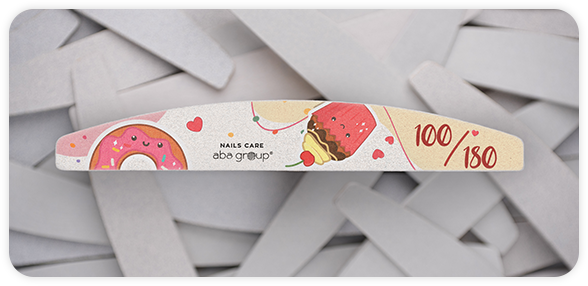 What does your own brand give you?
Increased market recognition.
The possibility of personalizing the majority of product features.
The possibility of personalizing the majority of product features.
Positive brand image in the eyes of customers.
Lower costs of introducing a new product to the market.
Prestige
European manufacturer of abrasive articles
INTER GROUP is the largest manufacturer of nail files and other abrasive products in Poland. All products are manufactured in our factory in Namysłów. The factory has been operating since 2015, and in the course of our operations we have obtained many quality certificates, including the European quality leader, the European guarantee of the highest quality, and the European Safety Certificate. We specialise in the production of nail files, polishers and other abrasive articles. In our range you will find more than 150 versions of nail files, which come in a variety of shapes, gradations and designs. We produce more than 150,000 nail files every day, making us the leading manufacturer of such articles in Europe.