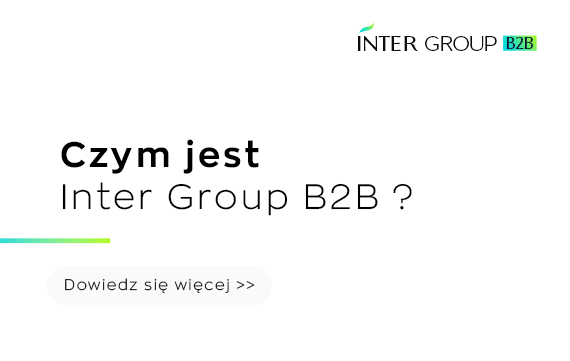 INTERB2B
YOUR BUSINESS PARTNER
In addition to standard handling of retail orders, we offer the possibility of direct cooperation with business clients. For this purpose, we have created a separate platform for placing wholesale orders - Interb2b.eu.
What does it offer? – wholesale prices and special promotions only for contractors.
Want to join us? – register on our website, including information such as NIP and company name, and then wait for approval. Information about acceptance will be sent to the e-mail address provided by you.
_
Features of our abrasive products:
Safety - we use non-toxic raw materials, therefore the adhesives we use have been dermatologically tested.
Durability - the abrasive used is characterized by a long life, so the abrasive grains break rather than wear out.
High quality - INTER GROUP products are made from 100% European prefabricated products.
Efficient abrasive - each of our files is coated with stearate to prevent "clogging" during use.
Reliability - all the above-mentioned features make working with our files always fast, precise and safe.
Design - our files with color or black and white printing definitely catch the customer's attention.
Try our platform
If you want to check how our site works without creating an account, we encourage you to try the DEMO version. In it you will find the appearance of the sales platform interface, but also examples of products that are available in our offer. If you want to make a transaction, we encourage you to register at interb2b.eu.
Our advantages:
– preferential terms of cooperation,
– low product prices,
– the ability to personalize abrasive products under your own brand,
– manufacturer from Europe.
Cooperation in private label development
We offers you the opportunity to create private label files and polishers. By working with us, you can increase your brand recognition with personalized abrasive products with a print of your choice in color or black and white. We will create a print design for you to place on your abrasive product or adapt an existing design. Private Label means no restrictions on the choice of file shape, gradation, or color of sandpaper within the range. In addition, we also offer the possibility of packing files and polishes in foil, in order to increase the hygiene of the tool (the imprint on the foil can also be personalized).
INTER GROUP in numbers:
2000m2 – this is the area of our factory in Namysłów. The file and other abrasive articles are produced using only European prefabricated products.
150.000– that's how many files we produce and sell every day.
150 - we offer more than 150 different variations of nail file (shape, gradation, thickness).
700 – this is the number of wholesale customers we have served over nine years.